Chic Chevrons for Lethbridge Homes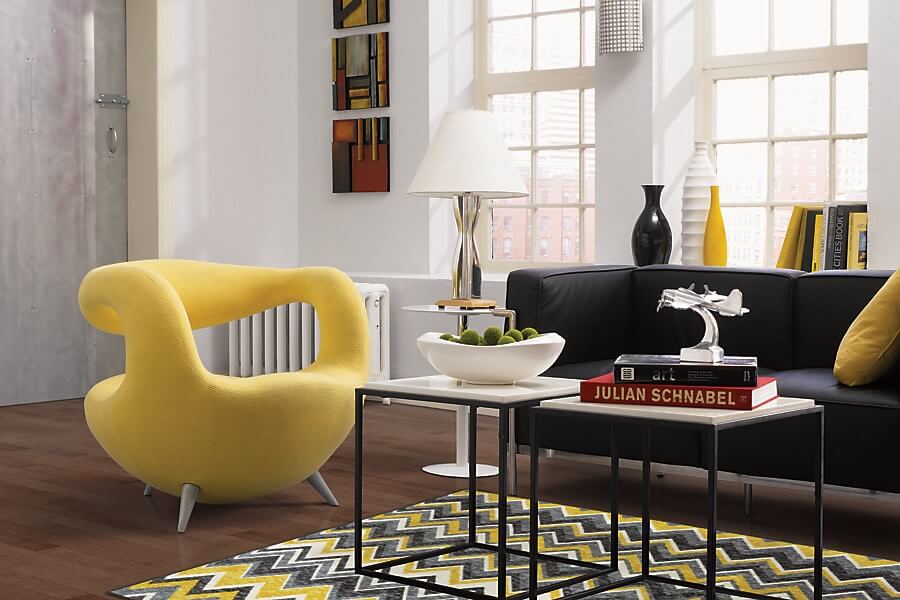 In 17th century France, chevron patterns emerged as a favourite in flooring styles for royal families and nobility. Several centuries later, this timeless classic is still a strong favourite in everything from strikingly bold designs to softer impressions that appear to change the sizes of rooms with their artful layouts. Use some of the following for inspiration how to incorporate classic or nouveau chic chevrons for your Lethbridge home.
Pick your Medium
As with all art, decor for your home begins with a medium. The beauty of working with this pattern for your flooring is that there are so many choices! Manufacturers have caught on to people wanting to experiment with flooring designs so you can choose hardwood, laminate, tile or a multitude of other materials to create your pattern. Your only limitations are your imagination and your love for the chevron pattern.
Go Big and Bold
When you picture a chevron pattern, chances are you're thinking of the traditional style that is a standard zig-zag pattern that repeats a few colours. This look definitely has its place and you can create some beautiful and dramatic designs that will definitely catch attention. Why stop there though? Go chic and update your chevron look by incorporating rows of variegated tile throughout white chevron, used mixed hardwood colours or use luxury vinyl plank in a solid colour but do the pattern in blocks instead of one long run. As you can see on Pinterest, the possibilities are virtually endless.
Only a Little Crazy for Chevron?
Not everyone is crazy enough about chevron to want their whole Lethbridge home to be decorated with the design. If you want to incorporate the timeless classic rather than revel in it, you might consider an area rug for your living or rec room or perhaps runners for hallways or stairs. Some people even incorporate the pattern into accent walls or back splashes with tile, or use it in short runs combined with standard layouts to define spaces in long rooms.
We've Got you Covered
Whether you want to surround yourself in chic chevron or just want to add a little for that extra "something" in your decor, Flooring Superstores in Lethbridge has your flooring needs covered. Stop in to see our massive in-store inventory or contact us with any questions you may have.
Request a Quote